Last week we celebrated the opening of the open-air exhibition Imagine by Florian Schwarz and Statefree - a photo project illuminating Statelessness. You can read more about it here.
Before it started we met with some of the people portrayed by Florian Schwarz in a nearby cafe. It was a special moment for many of them as it was the first time they had been in a room where the majority of those present were stateless.
For me as a volunteer at Statefree, it was amazing to be able to witness this sense of community and a beautiful affirmation of the work of our association.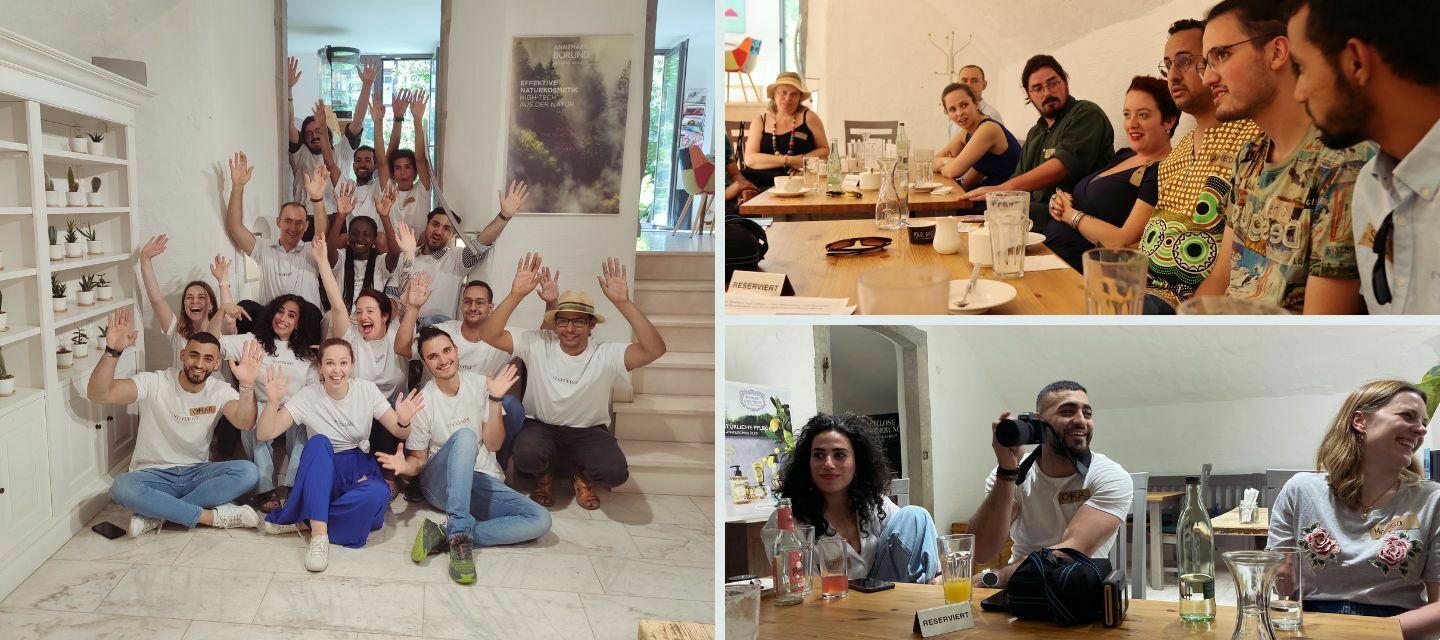 Before the exhibition was officially declared open, photographer Florian Schwarz, curator Helena Vayhinger and Statefree founder Christiana Bukalo told us how the project started. They also explained why this exact location was chosen for the exhibition.
The place is located directly on the border between Constance and Kreuzlingen, i.e. between Germany and Switzerland and thus on an external EU border. A place that many people pass every day to go shopping, take a walk or go out for dinner; for stateless people these borders are rather a symbol of their oftentimes non-existent freedom.
To reflect the diversity of those present and to give all guests a sense of belonging, the speech of Florian and Christiana was thankfully translated into English as well as Spanish by some of our wonderful guests.
It was an overwhelming moment when everyone could finally see themselves. In addition to the photo, Florian also transcribed a short version of the individual stories of those portrayed. The words are taken from interviews Florian did with the people during their meetings.
It was important for him not to describe his impression of the person, but to reproduce their words one to one and thus to give the portrayed the power to tell their story exactly as they want to.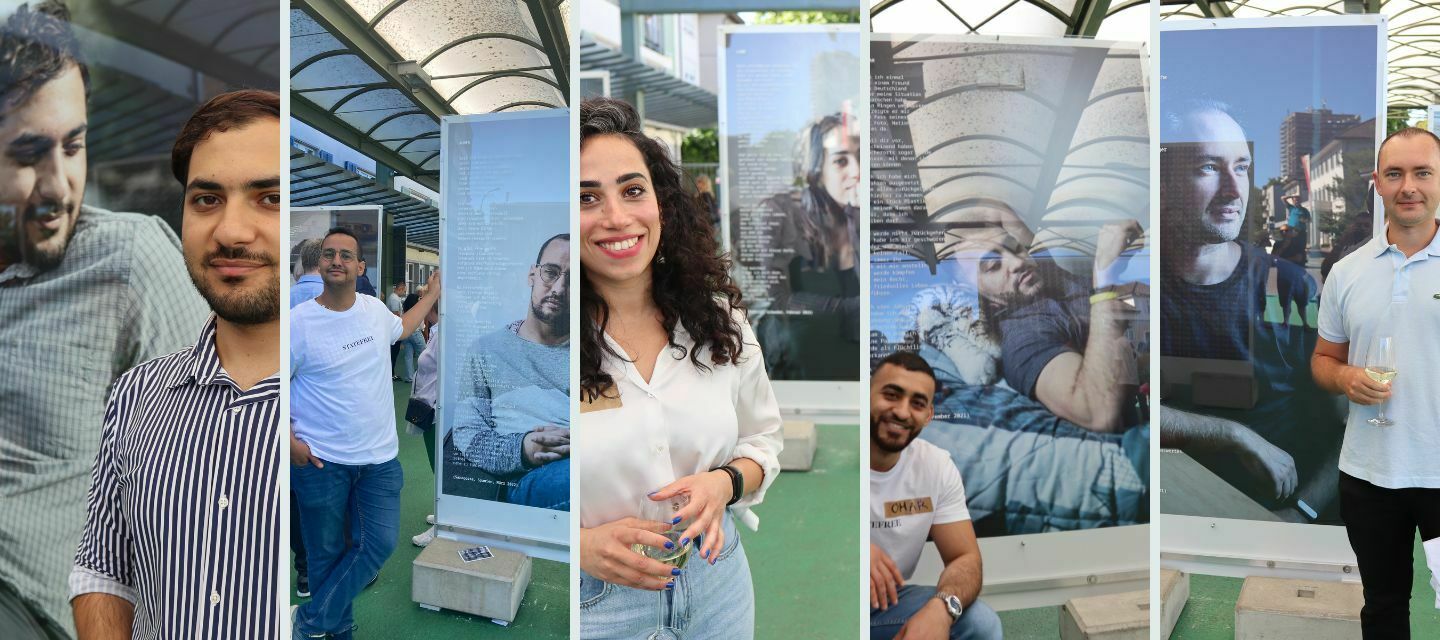 There was plenty of time to talk and learn about each other's experiences. Although many people did not speak the same language, there was always someone willing to help and translate. That made it easy for everyone present to participate and be part of the conversation.
After the exhibition opening, we walked around the beautiful small town of Constance. In an Italian restaurant we let the beautiful day come to an end together, reflected on our impressions and swore ourselves to a common future.
Everyone agreed that it was not the last time we would come together.