On March 9 the German Federal Statistical Office published the latest data on statelessness in Germany. The new figures reveal a significant increase. 
According to the German Federal Statistical Office, at the end of 2022, 29.455 people were registered as stateless, while an additional number of 97.150 people in Germany were registered with a so-called "undetermined nationality". This makes a total of 126.605 people in Germany living without nationality.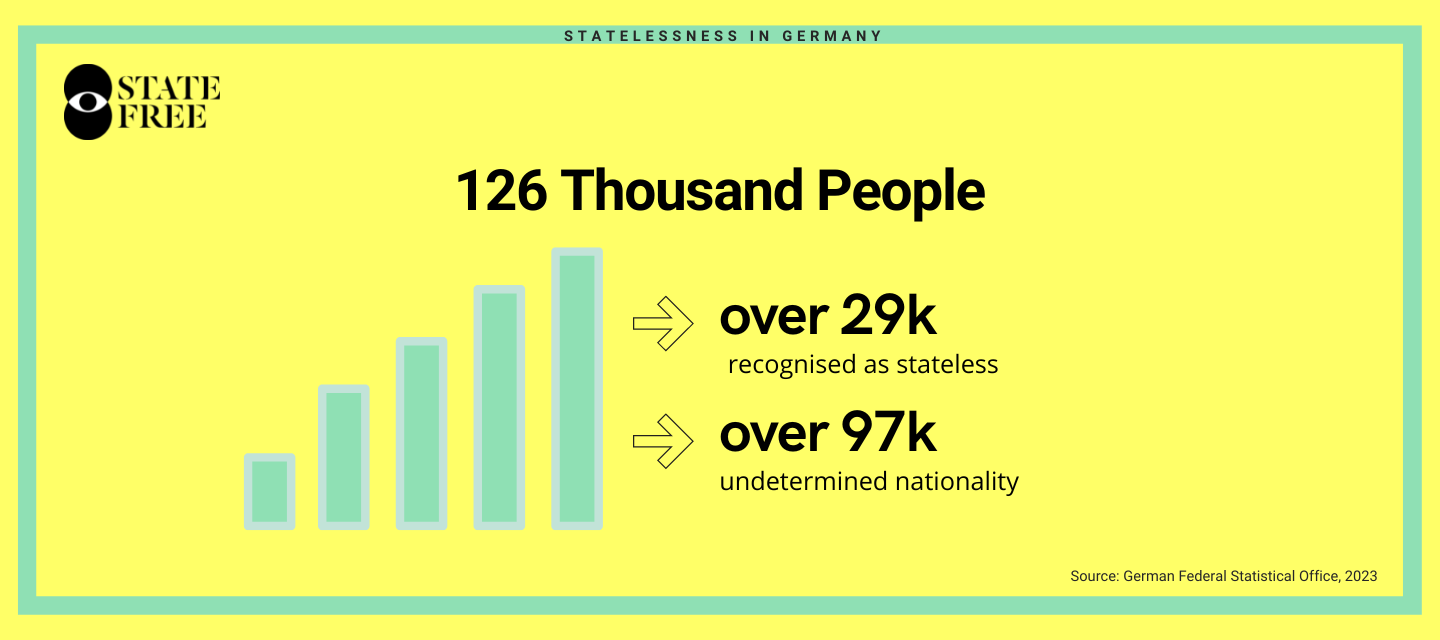 In comparison: at the end of 2021 Germany recorded a number of 94.945 people with "undetermined nationality" and 27.940 people who are officially recognised as stateless (Read more about it here).
Overall "the number of people registered as stateless in Germany has doubled since 2014" the article elaborates.  
Find the full press release here in English and in German. 
A comprehensive and more detailed report of the "statistics of foreigners" in Germany is planned to be published in April. 
We are happy to keep you posted on new developments! 
📰 Newsticker - Further articles and news about the updated data on statelessness: